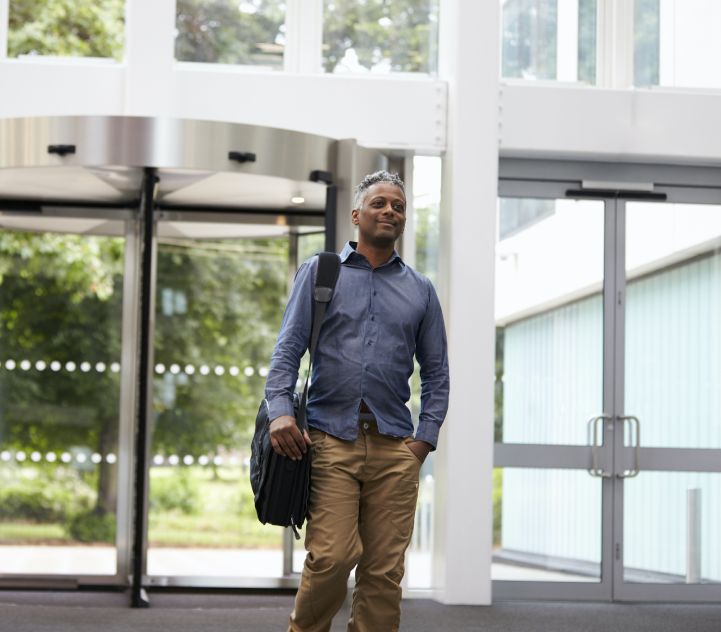 Is Your Security System
Prone to Error?
Legacy video surveillance systems rely on antiquated technology and on-site guards.
This leaves too much room for expensive errors in shipment tracking, theft prevention, and product protection.
We make your commercial security system work harder
Modern surveillance technology can tie all of your security systems together. At Visible Intellect, we collaborate with security teams,
operations directors and facility managers like you to make this happen.
IP Video Surveillance

Capture and transmit high-definition video files quickly and securely over your network.

Vendor Management Systems

Improve visibility over your external contractors and vendors, fill and manage specialized roles, automate onboarding and more.

AI Video Analytics

Use next-generation AI to analyze video feeds and take action, with technology like facial & license plate recognition and unusual behavior detection.

Intrusion Detection

Detect intruders automatically and pinpoint their exact location in your facility.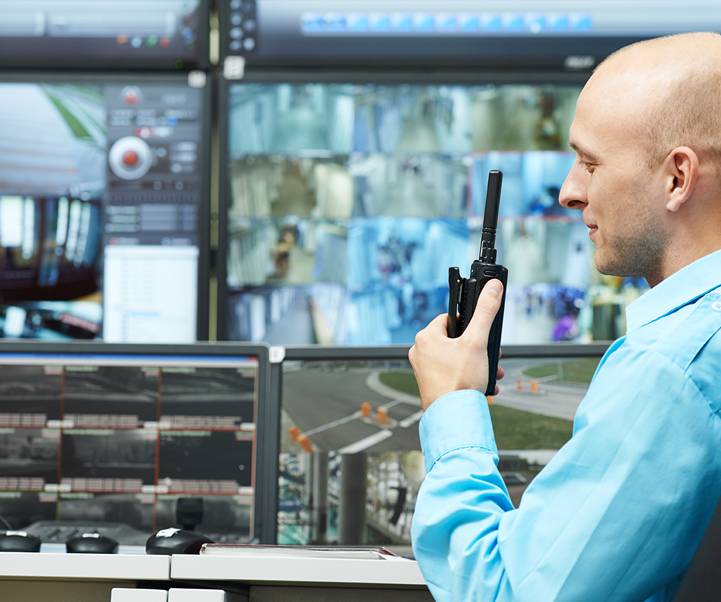 Common Security Challenges
Security systems across your different
sites don't work in unison
On-site guard services are getting too
expensive and prone to human error
Scanning products and packages is a
labor-intensive process
Access control isn't synced with surveillance,
creating a more complex, costly system
Analyzing video is a painstaking
manual process
Can't reliably verify safety procedures
are being followed
What Our Clients Are Saying

Over the past 8 years, the individuals who now form Visible Intellect have helped us with many needs. Their dedication to understanding our business and providing real value is second to none. In addition to day-to-day support, the VI team always brings a level of excellence and a true partnership to our business.
The VI Team has taken the time to actually live and breathe our business.  What began as a simple need to replace a large scale security and loss prevention system developed into much more. They brought their newly learned knowledge of our business opportunity for streamlining and efficiency. They were able to fully integrate our security system with our material handling system to create a searchable live database. This provided REAL savings in time, effort, and unnecessary claims. We developed such a good reputation with our customers that it actually reduced the total number of claims we were receiving as we were able to prove when we were right and admit when we were wrong with order fulfillment.
Over the years we have asked VI to assist in other projects such as high speed conveyor maintenance. They installed a set of high speed cameras and lighting inside our sortation system that provided support teams from all over the country to see in real time the problems we were having that were incredibly difficult to diagnose. This of course lead to reduced downtime and labor savings.
Southern Wine & Spirits
Josh Chaplin

We struggled with finding both the correct platform for video surveillance, and the correct vendor to handle the install. We had wasted time and money with a solution that didn't work out as well as we had hoped… Hearing first hand from their customers how much faith they had in Visible Intellect took away any reservations we had about our decision to go with them… We now have a lot more control of and insight into our facility, and there's a newfound professionalism and piece of mind when it comes to security. I trust all of the members of their teams honesty and abilities, willingness to be forthcoming and communicative during projects, and promise to complete the job as specified and make right any issues that may arise along the way.
The Hollywood Pantages Theatre
Ryan Anding

So we try to have a close to 100% accuracy rate. And the only way we get there is because [Visible Intellect] has done not just plugging and playing with the equipment, but they spend a lot of hours getting the right camera, and the right lensing which goes on the camera and the right lighting. And there's a lot that goes into it that I was like, okay: I've learned a lot, I'm a pretty techie guy... I'm in awe because they stay up to the times and they're still on the bleeding edge... everybody comes to them, including the manufacturers.
Major Nationwide Distributor

"We needed to implement an access security solution for our schools. [Since working with Visible Intellect,] we have been able to better secure our facilities from outside threats, and control the access to our sites. They are easy to work with. They answer the calls when you need them. Any issue is taken care of quickly and efficiently."
Learn4Life Charter Schools
Shawn Dunn





Ready to unlock your technology's potential?
Reach out to us to schedule a free consultation.